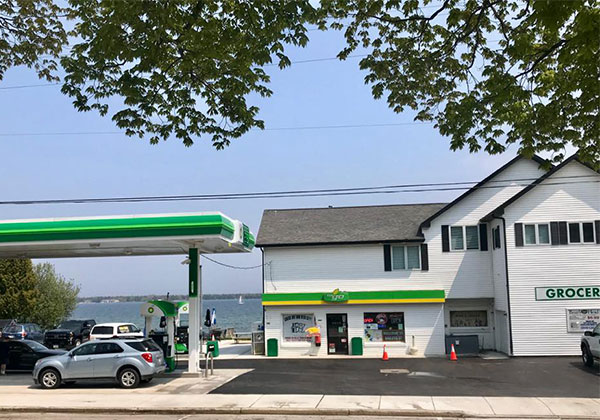 Baileys 57 is a full-service gas station, serving all of your on-the-go needs. The business fell under new ownership in 2015 and has recently done major remodeling to feature Door County's largest walk-in beer cave, over 20 feet of wine and liquor options, and their deli serving freshly made pizzas and sandwiches.

Pat Nash
If you haven't gotten a pizza from here yet, I highly suggest you do it. Did the take and bake and it cooked perfectly. Well done Baileys 57! Place looks great!

Jeff Thormahlen
Ordered a couple of pizzas while I was staying in fish creek. The pizzas were awesome and the kids loved the cheese pizza. We had the double stacker mmmmm cheesy! Prices were great for being in tourist country and even the fuel is cheaper than about anywhere else too! We'll be coming back for sure service was top notch too.

Amanda Jo
Absolutely wonderful, great customer service, easy to find products for a convenience store. Reasonably priced and great hours. And super clean!!! Best gas station around !

Rex Harrison
Great Pizzas and friendly service.

Nathalya Helena Mendes
Great deck to enjoy a sunny day and take great pictures

Erin Lansing
Good coffee, beautiful view behind the station. Nice stop on a long drive from Chicagoland to Gills Bay.